You would have always heard about Goddess Sita especially in the epic Ramayana, but have you even wondered about her birth place and other relatable information associated with her life? Well, this goddess has always made a space in the religious tales as the wife of the almighty Lord Rama and she had always been portrayed as the very beautiful as well as a dire follower of her husband.
There a lot of myths and stories entailed relating to the life of Sita. Some say that she was born in India while others confirm her birthplace as Nepal. However, it has been notified by majority of the scholars and other people that Goddess Sita was born in a Nepal city named as Janakpur.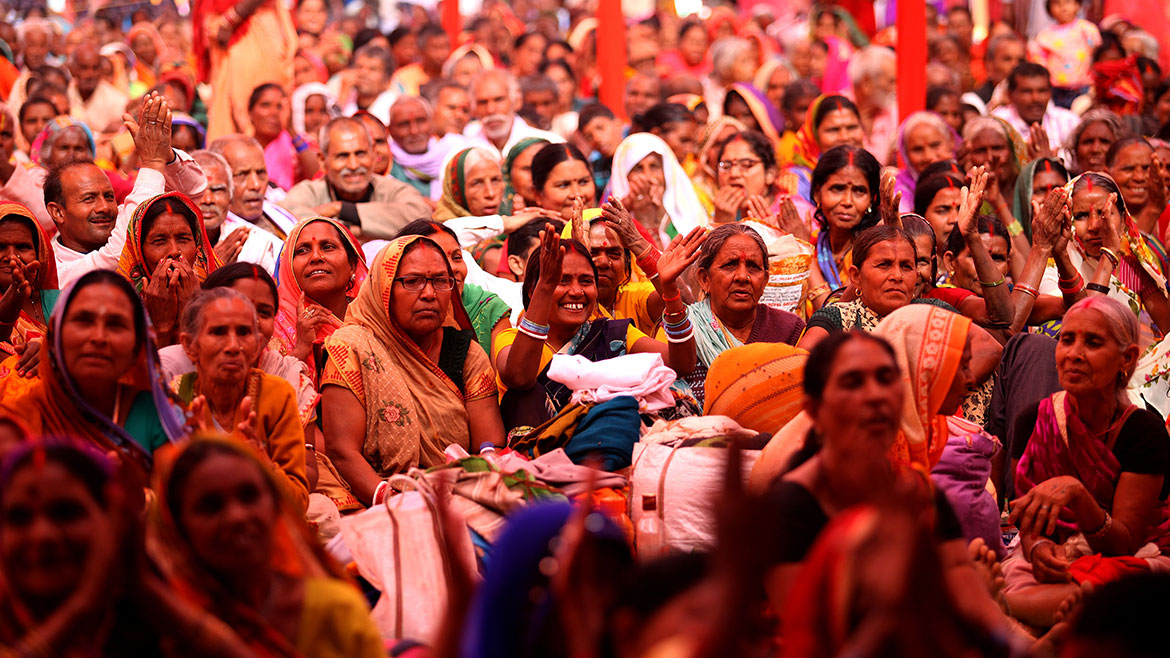 Janakpur city… a perfect fusion of the Terai culture and commendable allusions
Also prominent as the Mithila city marking its existence from the bygone era, Janakpur is tucked in Nepal's Eastern Terai region. It is quite renowned all across the globe especially due to its historical as well as religious importance. Not only this, it is also known as the most favoured destination for Hindu pilgrims!
While being in Janakpur, you are going to experience the exquisite Terai culture hailing from Southern Nepal. Do you really know why is Janakpur so well known amongst the travellers and especially the divinity seekers? It is none other than it being considered as the birthplace of Goddess Sita and also the site where Lord Ram and Sita met each other and ultimately tied knots. Also, Janakpur falls on the Parikrama route which includes the worshipping of Ayodhya, Kashi and Brij in India as well.
Janakpur is a hub constituting the spiritual epicentres with the most important ones out of these being Janaki Mandir, Ganga Sagar and the highly serene Nari Bikas Kendra (Mithila Art Center). Majority of the travellers are always looking forward to have a sight of the very recognized Janaki Mandir.
Amazingly crafted architectural piece of Nepal, Janaki Mandir is a spiritual satisfaction
Nepal has a plethora of engaging architectural pieces and the most beautiful out of them is undoubtedly the Janaki Mandir. Mentioning about its appealing characteristics, this divine hub is highly magnificent tightly packed up with the spiritual aura and positive vibes in each and every element prevalent there. It is the biggest temple in Nepal and its construction has been done at the spot where Goddess Sita was born.
Acting as an apt illustration of the Hindu-Koiri Nepali architecture, its construction has been fully facilitated with the while colour styled in the form of a mixture of Koiri as well as Mughal domes. The building contains three storeys and it has a total 60 rooms entirely made up of marbles and stones. In the Janaki Mandir, you will be coming across the decoration of rooms with the Nepalese flag, a good number of paintings, engravings as well as the turrets and windows formed out of lattice.
Situated in the heart of Nepal i.e. Janakpur this place is referred as the one that was under the reign of King Janak during the era of Ramayana. As the story goes, Janak's daughter Janaki (who you call Sita) opted for Lord Rama during here swyambar after which they finally married and she took over the throne as Ayodhya's queen. The event and their marriage celebration was held in the 'Vivaha Mandap' temple that is located very near to the Janaki Temple.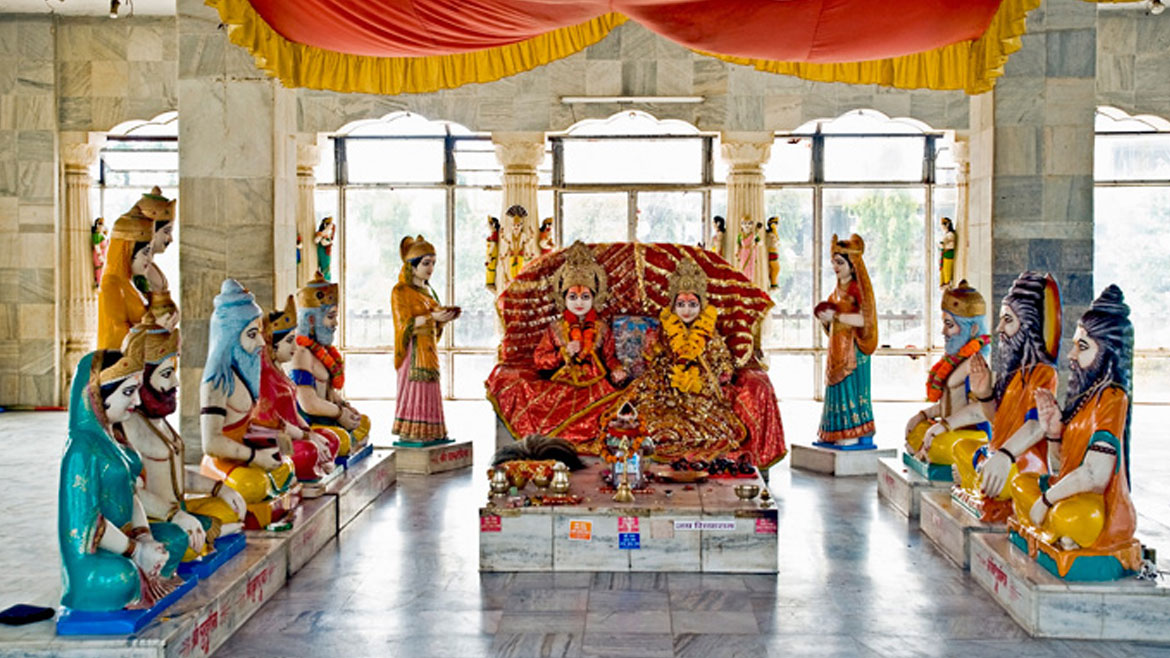 The Janaki Temple was constructed with an intention of paying homage to Goddess Sita and also, it is quite noteworthy that a Golden statue of Sita was spotted here in 1657 and on that exact spot stands the gigantic Janaki temple. Janakpur has been prominent and discussed in the varied holy scriptures that have made it a commonly visited destination by a good number of travellers.
Mentioning about its other names, it is also known as the 'Nau Lakha Temple' signifying nine lakhs. But why this name? It is because, the construction cost of this temple amounted to Rs Nine Lakhs and it was built up in 1910 by the majorly recognized Queen Vrisha Bhanu. Innumerable visitors travel from far off places just to have the sightings of this temple especially during November & December which mark the celebration of town's annual festival Vivah Panchami.
Undoubtedly, Janaki Temple has always been in the bucket list of each and every divinity seeker and thus, it is continually being praised by everyone not only for its historical significance but majority for the purity in it as well as the indescribable beauty its construction is accompanied with.